Change Lives as a CRNA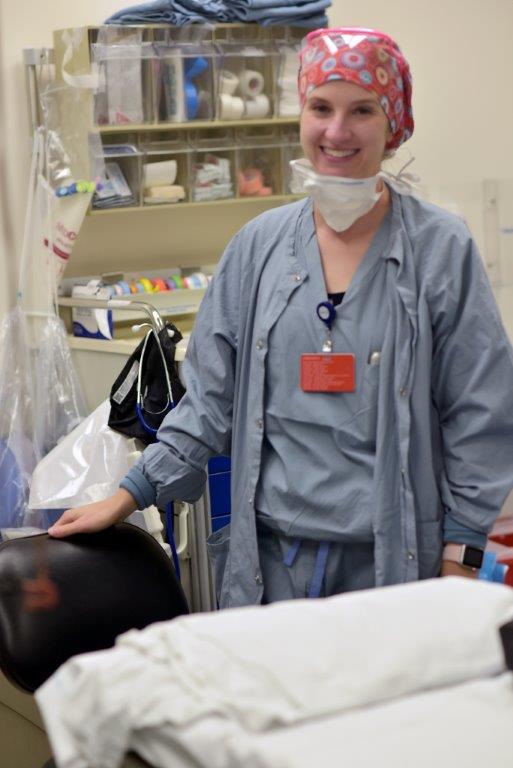 Beth O'Brien
As a Certified Registered Nurse Anesthetist, you play a vital role in delivering optimal care to patients, as you ensure that surgeries run smoothly and pain free. It's a career that comes with much responsibility, and thus it isn't for everyone. CRNAs are highly qualified professionals with a master's in nursing, a RN license and at least one year of experience in critical care.
"I went to undergraduate and graduate school to get my masters, and then I went back to nursing school. I worked as a nurse for 5 years before going back to anesthesia school for 3 years. Then, I moved over to Brigham and Women's Faulkner Hospital," Beth O'Brien a CRNA describes.
Working with a doctor on staff and her fellow team members, Beth and other CRNAs like her are the first point of contact before patient surgery. She describes that she often meets with patients to discuss basic health history and allergies to determine their readiness for surgery. From there, she explains, "our basic role is to take patients to the operating room to put them to sleep and induce anesthesia."
As one can imagine, working in the operating room can be a bit more hectic than other career paths. It's a very fast-paced and often dramatic environment. As Beth notes it's "different than working in any other environment. It's different than working in an office."
However, the teamwork of the BWFH family makes the career much easier. Krista Klopfenstein, another CRNA with us explains, "all of my coworkers work well together. We are there for each other. We try to have gatherings outside of work, as well. People care about the family unit."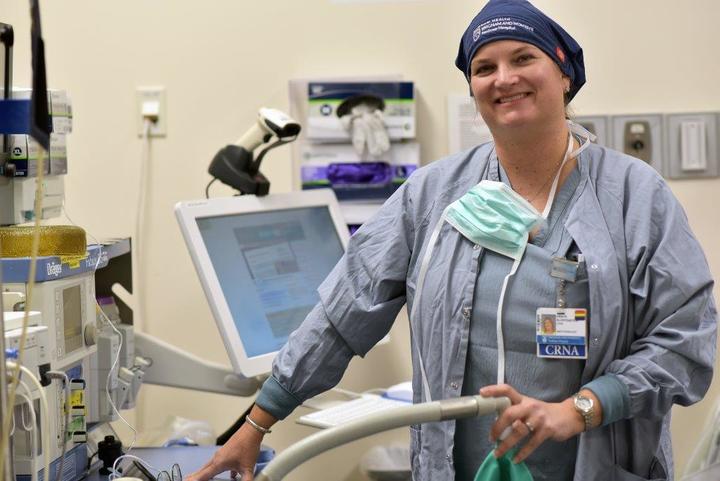 Krista Klopfenstein
Krista comes from a medical family, and started working in the hospital at 14-years-old as a candy-striper volunteer. From there, she worked in dietary and cytology labs, then later as a nurse's aide. So, when the time came to decide what she would get her degree in, medicine seemed obvious, and after years with us, she's just as passionate about her work.
"I feel like I was given the opportunity here at Brigham and Women's Faulkner Hospital to continue to learn new techniques in anesthesia," she notes. "Our group continually has journal clubs and meetings to enhance our knowledge. The autonomy here is a good balance for CRNAs to utilize our resources when needed and to gain confidence in our skills. BWFH is a perfect blend of academics in a midsize community hospital. This is my second home."
And Beth would agree. Working with a team of dedicated medical professionals motivates her every day, and she was initially drawn to a career with BWFH, because she had heard great things about it. Describing it as an "academic hospital," she explains that while she is still fairly early in her CRNA journey, she looks forward to the road ahead.
"Every day is new and every day is a little different," she says. "We have people who stay here for 10-12 years. It's really what you make of it. I haven't thought about where I want to go from here, because I'm happy where I am."
Are you an experience nurse looking for a one-of-a-kind career opportunity that allows you to truly make a difference in the lives of others? Look no further than BWFH! Explore our CRNA openings today!